CST Inc., a 30 years privately owned Memory Tester Company has announced its New Eureka Express -DDR3 1600 Mhz DIMM/SODIMM Tester and have started deploying multiple units of the DDR3 1600Mhz Memory Test Solution at several major OEM Memory Manufacturers world-wide.
The new Eureka Express-DDR3 1600Mhz tester is capable to test the PC3-6400 (DDR3-800Mhz), PC3-8500(DDR3-1066Mhz), PC3-10666 (DDR3-1333Mhz) & PC3-12800 (DDR3-1600Mhz) Long DIMM Memory Modules and SODIMM module.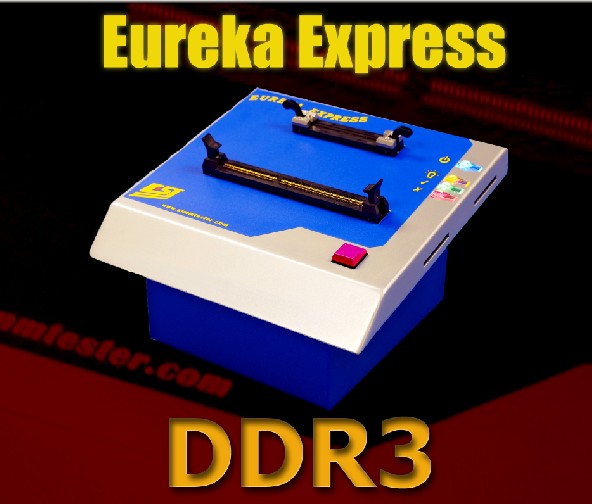 With a simple push button, the Eureka Express – DDR3 tester quickly auto-identify and displays the memory size , clock frequency, speed, Unbuffered memory module. It even reads and programs SPD EEPROM on the DDR3-SDRAM DIMM.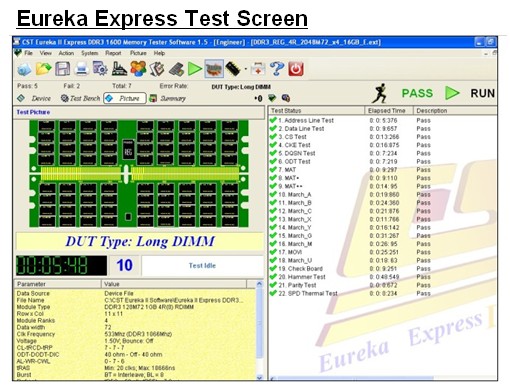 The New "Eureka Express 1600 Mhz DDR3 DIMM/SODIMM" tester provides added troubleshoot capability for the present and future DDR3 memory modules at affordable prices. It is targeted for the DIMM/SODIMM manufacturers, computer integrators, memory distributors, and service depots. It is indeed the fastest tester and the easiest to use in its class.
A desktop PC or Laptop is required for interfacing with the Eureka Express.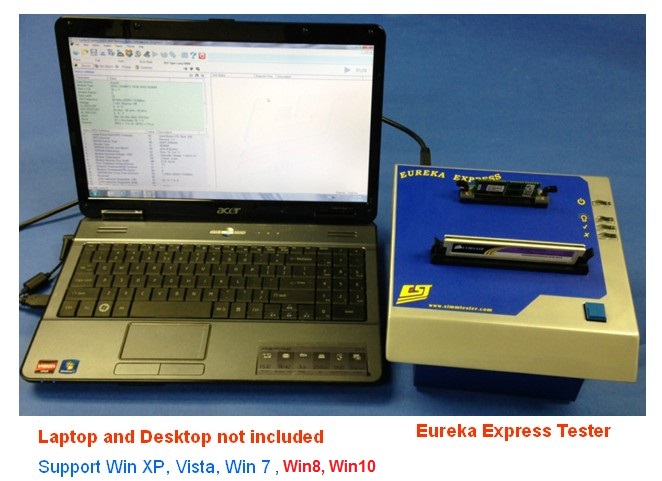 The Eureka Express-DDR3 1600Mhz tester can also be interface to CST 's RoboFlex handler with a special modified Pusher System for mass volume testing.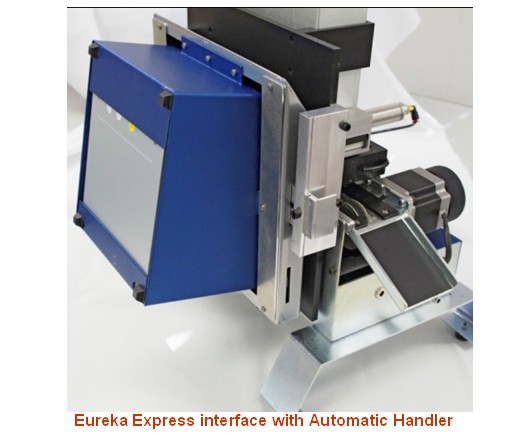 For further information, please contact our Sales team.
Tel : (852) 3412 3412
Fax : (852) 3412 3434

Email : tester@aforce.hk